Visit these Great Outdoor Sites...
---
Outdoors Homepages:

Alabama Society of Traditional Bowmen: Bowhunters doing it the old fashioned way!

Allen's Shooting & Hunting Page: And Reloading! Another great hunting page to explore on the web. Allen hunts in Alberta.

American Rabbit Hound Association: Premier site on the web concerning beagles and rabbits. Lots of beagle and rabbit hound information found at this site.

Australian Pig Hunters: Hog hunting in Australia. Great site!

Bill's Hunting & Fishing Page: Hunting information and more. Check it out.

Bill's Hunting & Archery Page: Quality Missouri hunting site. Give Bill Maloney a visit!

Bob Fuhrman's Whitetail Hunting: Site dedicated to whitetails. Big bucks featured here. Plus, see their "Wolf-Killed Bucks" pages.

Coug2Wolf's: Native American outdoors website. Coug2wolf has found happiness in the woods of New Hampshire. This site is filled with great graphics and sounds. Don't miss it!

Crow Hunter's Page: Like to crow hunt? We do! And so do the hunters at this site. Go see them for great crow hunting information.

CW300MAG's site: Texas deer hunting stories, photos, message board, and more.

Dave's Great Outdoors: From Montana! See Dave's work on the web and learn about his adventures in this great state and all over the world also. He has done quite a bit of traveling. Also, you don't want to miss his pictures from our great Yellowstone Park.

Elk Hunting Site: See this site for a world of information on elk hunting. Another site not to miss!

Gametrackers: Georgia hunting website.

Greybeard's Page: Visit Greybeard's extensive page. His campfire tales are great and there is much more at his site.

Hunt4Life: Here's another Great American! See his site! There's a picture on his homepage you have just got to see. You'll know the one when you click over to the first page.

Kishel Online: A fine outdoors website---hunting, trapping, & photography. Also includes Hunting and Trapping Supplies.

Mark's Hunting, Fishing, & Trapping Page: Mark from Virginia is only 15 years old but is an avid hunter and fisherman. He wants to learn more about trapping.

Marty's Hog Hunting: Want to see some real hog hunters in the swamps of Louisiana? Here they are! You too can hunt with these guys. Surf over and check them out.

Merlinn Southern Outdoors: Great site for fishing along Alabama's Gulf Coast!

McGovern's Plott Hounds and Bear Pages: Bear hunting with dogs! You'll like these pictures and this site!

Montana Hunter's Trophy Room: See Jon's page of Montana hunting information. Construction is still underway but check it out today.

Paul's Bass Page: Oklahoma fishing homepage.

Richard Holt's Hunting Archives: Visit the Holts in the great state of Georgia and learn of their successful adventures in the deer and turkey woods. Also, visit Cades Cove with the Holts.

River Rats' Adventures: Cruise the Alabama River with these great hosts! This is not a hunting homepage but a great link to see how some hunters keep cool during the hot and humid Alabama summer.


Redmule's Outdoor World: This Alabama outdoorsman loves to hunt deer, turkey, and fish! Stop by to see his pictures.

Red Ranger: The oldest fox hunting magazine's website!

Rock Acres Hunting Club: Rock Acres is a quality deer managed club with the goal of preserving deer hunting for future generations. Stop by and see what they are doing and how their season is progressing. A news link is provided for up-to-date information.

Shoreman: Get a glimpse of life on the Chesapeake Bay at this site. Waterfowl hunting and more.

Southeastern Outdoors: A great site about the outdoor in the southeastern United States. There is something here for all outdoorsmen and women.

Sportsman's Page: Deer, hogs, turkeys, fishing, and more.

Texas Hog Hunters: Hog hunting from the great state of Texas. Need we say more?

Thumper's Place in the Swamp: Gators, hogs, and deer! Thumper's mastered them all. Check his Swamp and his hunting successes.

Todd's Deer Hunting Page: Pictures, stories, venison recipes.

Venado Loco's White-Tail Deer Hunting: Want to learn about how deer hunting is done in south Texas and Mexico complete with photos? Look no further! This site will fill you in. There are some mighty big bucks featured here also. This one is a must see.

Western Wilderness: Chris in California's homepage covers hunting in the western side of the nation. Find out about elk hunting in the region!

Wild Hogs in North Central Texas: Here's some more warriors of the Hog Wars. See their site!


Wolfz Predator Page: Do you know how to hunt coyotes? Want to find out? See this page to learn how. Plenty of great photos here.

Yoyo's Fishing Page: Visit this site to learn about a unique and quiet fishing lake, Lake Washington, located in the state of Mississippi. You too can fish this lake so go over and check them out.

---
Commercial Hunting Lodges:

Portland Landing: The Portland Landing Reserve offers some of the finest white tailed deer and Eastern wild turkey hunting in the South. International Paper has opened the door to this well-known sportsman's paradise for the general public. A hunting experience on nearly 14,000 acres of river-bottom lands along the Alabama River will not be soon forgotten. Fishing and other recreational activities are also available. Join the staff of the Portland Landing Hunting Reserve for uncrowded, quality hunting and recreation in a friendly, informal atmosphere. Located south of Selma, Alabama, and north of Camden, Alabama.


Alabama River Lodge: The Alabama River Lodge offers hunting on 10,000 acres of prime, privately owned plantation land along the Alabama River, just south of Selma and 45 minutes from the Montgomery airport. The comfortable new lodge is steps away from deer, turkey, and wingshooting in a fair chase environment.


Amalijek Outfitting and Venture Tours: Moose hunting and fishing from the pristine, old growth wilderness of Newfoundland, Canada. Accessible only by float plane! See this site!


Atwell & Corbello Guide Service: Duck and geese hunting plus fine Gulf Coast Fishing for speckled trout and redfish. Lake Charles, Louisiana.

High Park Lodge & Outfitters: Guided hunts in the beautiful mountains of western Colorado!


Griffey Island Duck Club: Join Ron, Tracy, and their experienced guides for fine Arkansas duck hunting!

Timberline Outdoor Adventures: World Class Hunting & Fishing Destinations! See this site for information about booking your next big hunt in the great outdoors.

Landowner's Co-op: Private land hunting in Idaho, Washington, Oregon: 200,000 acres. Membership required to preserve habitat and species.
---
Outstanding Outdoor Links:
Custom Osteo: Using flesh-eating beetles, this company can clean the skull of your trophy and turn it into a beautiful keepsake! Best of all it can be done for a very reasonable price. This site is worth checking out.

Mid-Michigan Quality Deer Management: Managing the herd and the future of deer hunting. See their site and their management ideas! These guys are right on target.

Sportsman's Resource Guide: An excellent source for online hunting information.
Sunrise Custom Knives: Check them out!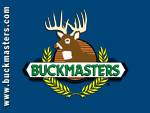 ---
Want your site added to our links?
...then email us!
---
[ Home ] [ Latest News ] [ The Swamp ] [ Hog Hunting ] [ Hog Trapping! ] [ Wild Turkeys ] [ Swamp Scenes ] [ Whitetail Deer ] [ Rabbits ] [ Photo Album ] [ Lodge ] [ Catfish ] [ Weather Page ] [ Brittany Page ] [ Annual Campout ] [ Hunt Alabama ] [ Camp Recipes ] [ Great Outdoor Websites ] [ Guestbook ] [ Wilcox County, AL ] [ Search ]